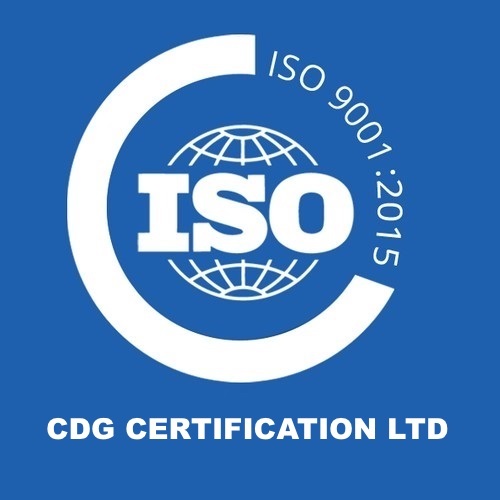 ISO 9001 Certification in Noida
Product Description
Know ISO 9001 certification process. Choose the ISO 9001 registrar, committed to your smooth mentioned certification and registration process. Plus, CDG knows maintaining the same ISO 9001 auditor throughout all phases of your assessment process, assures you continuity and consistency. Your lead ISO 9001 auditor will remain the same throughout the process, and that is our promise to you. Select the CDG as your ISO 9001 registrar and your lead ISO 9001 auditor will walk you through each and every step of certification: ISO 9001 Document Review. It is the first step in assessing your quality management system. Your CDG ISO 9001 auditor compares your documented system with the requirements of the ISO 9001 standard. The documentation must be approved before certification can be granted. The document review is normally conducted on site but may be conducted off site. We have prepared an ISO 9001 audit checklist to facilitate your preparation for the document review. The offered device is user friendly and comprehensive, supporting our pledge of no surprises. No other ISO 9001 registrar stands behind this promise like CDG. The ISO 9001 Pre-assessment you may opt to have your ISO 9001 auditor conduct and the pre-assessment are designed to prepare you for the ISO 9001 certification assessment. During these step areas of concern are identified up front and addressed. As your ISO 9001 registrar of choice CDG offers two types of pre-assessments:
Desk audit: It is primarily an over the desk audit, with limited access to records. It assures that you understand and correctly apply the ISO 9001 standard. You receive a written report. The offered option offers balance by being cost effective, yet comprehensive.
Dress rehearsal: It is an abbreviated version of the ISO 9001 certification audit. Personnel are interviewed; objective evidence is gathered and evaluated. Your ISO 9001 auditor takes you through the audit process, and provides immediate feedback on your quality system. The offered alternative is more detailed and lengthy. It reflects what you will encounter during the certification audit. Preparing for the actual ISO 9001 audit prior to conducting an ISO 9001 certification audit, the following steps should have taken place: The documented system has been reviewed by your ISO 9001 registrar.
A complete cycle of internal audits has been performed and the results covered subsequently in a formal management review. All pre-identified weaknesses in the system have been effectively corrected. The certification assessment date, audit team makeup, and audit schedule have also been developed and agreed upon. The ISO 9001 initial assessment quality certification assessment for ISO 9001 has two main goals: Validate the system compliance and implementation, determine system effectiveness. We are an ISO 9001 registrar committed to open lines of communication. We let you know at once what we are seeing, doing, and finding. We invite your feedback and discussion. No preconceived ideas, just open, objective minds. The offered audit process involves interviewing employees at all levels and reviewing records. Our purpose is to document with objective evidence the system's effectiveness. CDG holds daily wrap up meetings to go over the events of the day and solicit further input if needed. At the end of the assessment, the CDG conducts a closing meeting where findings and recommendation status are discussed. The entire process is intended to be value added. Why choose CDG as your ISO 9001 auditor? We have a no surprises philosophy that reduces the uncertainty of the ISO 9001 assessment. By becoming an integral part of your team, and providing you with easy to follow worksheets and materials, we get to know your business and help you to thoroughly prepare. It reduces stress, helps facilitate the certification process and maintain your certification status. We maintain open communication with you throughout the entire process.
We welcome your feedback and discussion in an objective manner. We have earned a superior ranking among ISO 9000 auditors through our proprietary certification process, designed to provide objective, value added feedback on our business performance. Our auditors also are required to pass an industry competency test, which ensures you have the most knowledgeable auditors working to help you with the ISO 9001 certification process. At the end of the assessment, we conduct a closing meeting where findings, recommendations and improvement plans (if needed) are discussed. If the audit is successful, you receive your ISO 9001 certification, followed by surveillance and renewal activities to ensure future compliance.
Trade Information
Depends on Order Per Day

15 Days