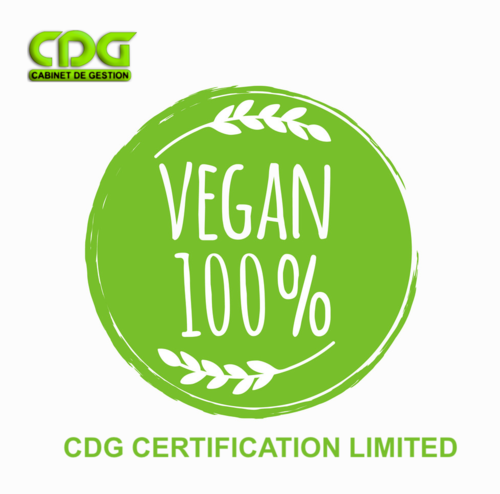 Vegan Certification Services in India
Price And Quantity
Piece/Pieces

100.00 - 200.00 INR
Product Description
Vegan is defined as: no animal or animal by-products to include flesh, bones, dairy, eggs, honey, fur, leather, wool, down feathers and cosmetics or chemical products tested on animals.
Vegan Awareness Foundation requires that products approved to carry the Certified Vegan Logo must:
not contain meat, fish, fowl, animal by-products (including silk or dyes from insects), eggs or egg products, milk or milk products, honey or honey bee products.

involve no animal testing of ingredients or finished product by supplier, producer, manufacturer or independent party.

provide supplier verification that animal products were not used in the manufacturing of ingredients.

contain no known animal-derived GMOs or genes used to manufacture ingredients or finished products.

Veganism is the practice of abstaining from the use of animal products, particularly in diet, and an associated philosophy that rejects the commodity status of animals. A follower of thediet or philosophy is known as a vegan. Distinctions may be made between several categories of veganism. Dietary vegans (also known as "strict vegetarians") refrain from consuming meat, eggs, dairy products,and any other animal-derived substances. An ethical vegan (also known as a "moral vegetarian") is someone who not only follows a vegan dietbut extends the philosophy into other areas of their lives, and opposes the useof animals for any purpose.
CDG is a leading vegan certification company of India.